Antenna Installation Hobart
Antenna installation Specialists are the solution you need to improve television viewing and enjoyment in Hobart. Antenna Installation Services has licensed technicians to install or replace your antenna for better TV reception. 
We know how much you can't afford to miss any episode of your favourite series. That's why it is our goal to provide fast, efficient, and reliable antenna installation services as soon as possible. 
Why Choose Antenna Installation Services?
Our team are the leading experts when it comes to antenna installation services in Hobart. We provide quality installation to numerous homeowners in all of Hobart and surrounding areas. Antenna Installation Specialists delivers customer-based services that aim to deliver suitable solutions at an affordable price. Your reception might have unique needs and settings. With that, Antenna Installation Specialists is equipped with the latest equipment to test the kind of antenna you need and whether they are compatible with HDTV and 3D channels.
At Antenna Installation Specialists, our goal is not only customer satisfaction but a lifetime guarantee. So when we install your antenna, we make sure it lasts. 
We have served many homeowners and even small corporations for many years in the industry. The best thing about our services is that we are available in your local area and can address urgent needs at the soonest time possible.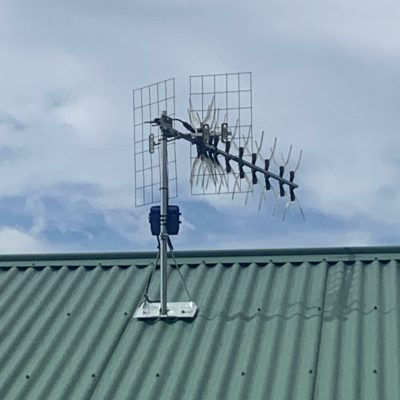 Read What Our Clients Say
Antenna Installation Specialists was very efficient and kept me informed at each stage.
Great service. They took on a difficult job and did it quickly and efficiently. Would recommend for sure.
Very prompt in contacting us and talked us through options. Extremely knowledgeable and helpful